Want to bring a smile to your face? Say CHEESE!
But not just any cheese…. Our Family cheese! We know you'll love our brand new look for Our Family cheese; the packaging now features brighter, more colorful designs and delightfully cheesy recipes you'll want to make again and again. Our recipe for Our Family shredded cheese is new and improved, too! Our recipe now features ingredients that deliver rich, satisfying flavors and lots of ooey, gooey, melty, wow-that's-good goodness.
Find it in the dairy aisle at your local Our Family retailer!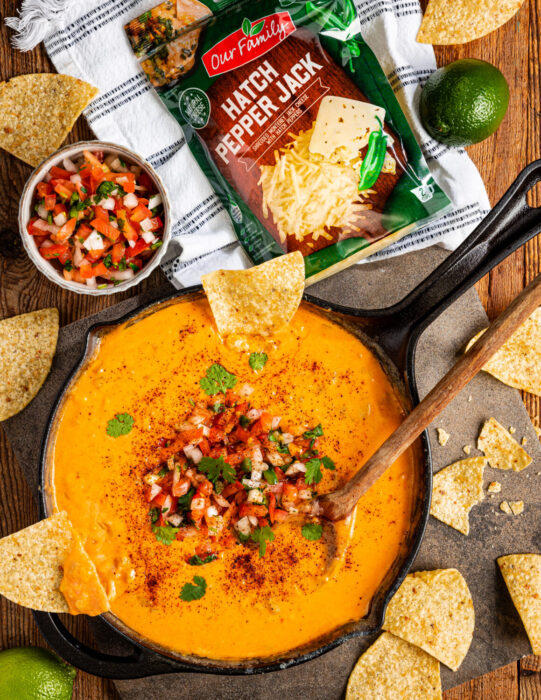 Packed with peppers and corn, this queso dip is beyond delicious! It's the perfect balance of spicy and creamy. Try it with Our Family Tortilla Chips today!
Full Recipe »