Family has always been at the heart of every community. Each and every day, all across America, families come together to make their communities stronger, better places to live, play, and grow.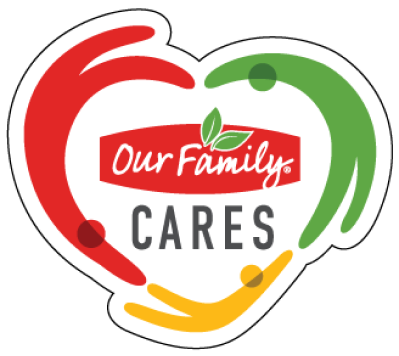 At Our Family®, we love and care about the communities we serve, and we want to do our part to give back.
Instead of making one large donation to a national group, we'd like to touch as many lives as possible in our communities through sponsoring local groups that are making a real difference in the community. By contributing at a grassroots level, we can make an immediate and lasting impact in the everyday lives of our friends and neighbors.
But we can't do it alone.
Join us in supporting our community as a partner in progress by nominating your organization today!​
We need partners in progress who will help us identify the organizations and events that are making a positive impact in the communities we love. Maybe it's a youth sports team, a local festival, a special event, or a group that works to promote education and the arts. Tell us about your group and why you feel it deserves our sponsorship.
If you are a member of a nonprofit organization seeking sponsorship, submit your group or event for consideration here. While we cannot sponsor every group or event submitted, we can promise that we will review each request carefully and thoroughly. Thank you for helping us help our communities!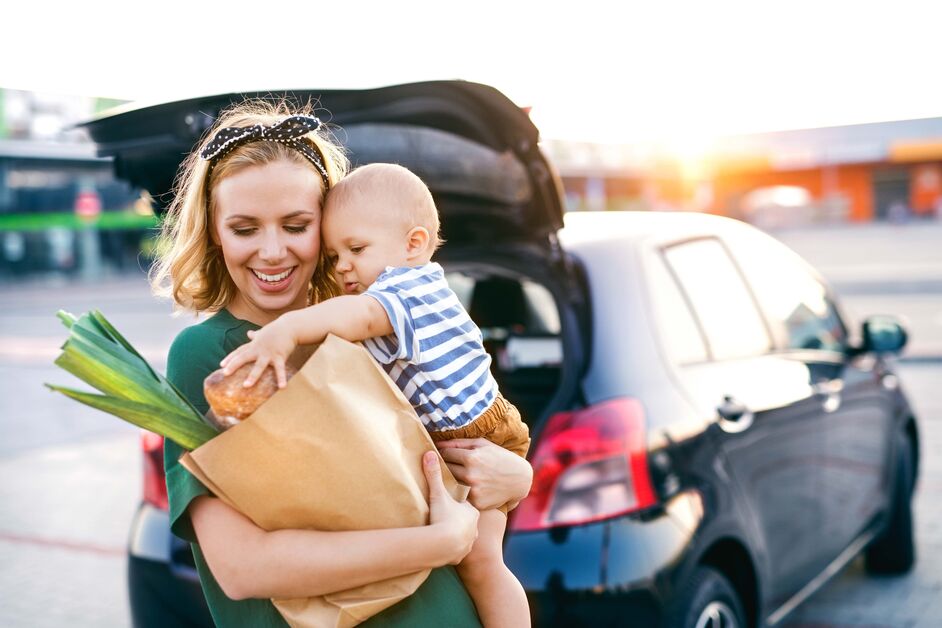 Explore Our Family's nation-wide partnerships and learn more about how your local community has been impacted by these amazing nonprofit organizations.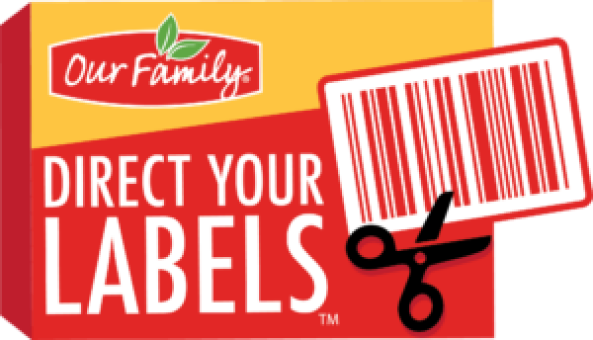 Start fundraising for your nonprofit every day through the Direct Your Labels Program! Save Our Family UPC barcodes to earn money for your favorite nonprofit organization.

The goal of the Our Family Scholarship program is to remove the barriers to education for our shoppers who help make our communities better places to live, play, and grow.
A History of Community Support
For many years Our Family has supported our local communities and we are committed to continuing this support for the years to come.
Check out the stories from some of our partners in progress below and learn how Our Family Cares is supporting our local communities.
At Beyond Bones people with disabilities are able to find meaningful employment making delicious all-natural dog treats for your furry friends! Through the donation of Our Family ingredients, Beyond Bones was able to make and bake almost 1,000 extra bags of dog treats that they now sell at their local Our Family retailer!
Our Family partnered with Daddy Daughter Time to host a hands-on cooking class that allowed dads and their daughters to spend quality time together. They were able to make and take home two delicious (and healthy) baked goods, Black Bean Brownies and Greek Yogurt Maple Muffins, along with memories that will last a lifetime.
"Thanks everyone for a great night!! Our residents had an amazing time. I was so surprised they all participated in the Yoga.  They enjoyed making their snack and supper for tomorrow. I'll have to sneak to each of their homes to try some!! Glad all the details came together!!  Great teamwork on everyone's part! Thank you for partnering with us! Looking forward to next time!!"
— Tammy Schnyders, Georgetown Harmony Homes Staff
Through the Our Family Cares program Our Family was able to support Lee High School's Student of the Month program – also known as the Legends of the Month program. Students selected for this program are recognized and rewarded for their academic, social, and behavioral improvements. We also had the opportunity to partner with them in supporting their new yearbook club. Several senior students joined together to create the first yearbook for their classmates this school year!
We're proud to partner with this adaptive hockey program for athletes with physical challenges that provides them with the opportunity to play the sport they love. This amazing organization gives players the chance to come together, bond, and have fun.
StorytimeGR hosts weekly reading events during the summer at parks all around the city. By doing so they are helping to bridge the literacy gap in West Michigan.