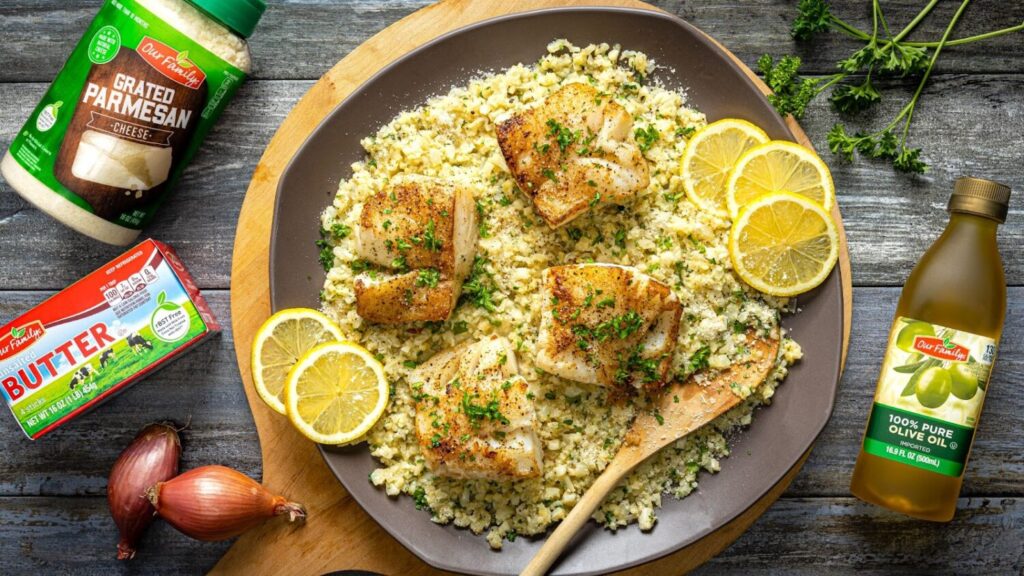 Our Family® is committed to providing consumers with high quality, farm-raised seafood that is sourced from suppliers utilizing responsible practices.
Through the Eternal Oceans™ initiative, the Our Family brand commits to partnering with suppliers utilizing fisheries that are certified for sustainability, traceability, food safety, and social responsibility.
Every Our Family seafood product is backed by our 200% Quality Guarantee that will give you double your money back* if you aren't completely satisfied.
*To qualify for receiving double your purchase price back, you must provide photo evidence of your receipt or the purchased product. Claims must be submitted within 30 days of the purchase date.
Seafood Sourcing Practices
We commit to partnering with suppliers utilizing fisheries that are certified by the Marine Stewardship Council (MSC) for wild-caught species or the Global Aquaculture Alliance Best Aquaculture Practices (BAP) and Aquaculture Stewardship Council (ASC) for farm-raised species.
Our suppliers maintain close relationships with seafood industry leaders such as the Sustainable Fisheries which allows for continual improvement in sourcing.
We commit to transparency in where our products come from. Each product lists the country of origin and whether it was a wild-caught or a farm-raised species.
If you would like additional information regarding the origins of your seafood, you can contact us at 800-451-8500.
Our Family seafood suppliers are required to be Global Food Safety Initiative (GFSI) certified which is the leading auditing body for food quality and safety.  To ensure quality and safety, our Quality Assurance team conducts a rigorous review of all new suppliers, and products are submitted for routine assessment.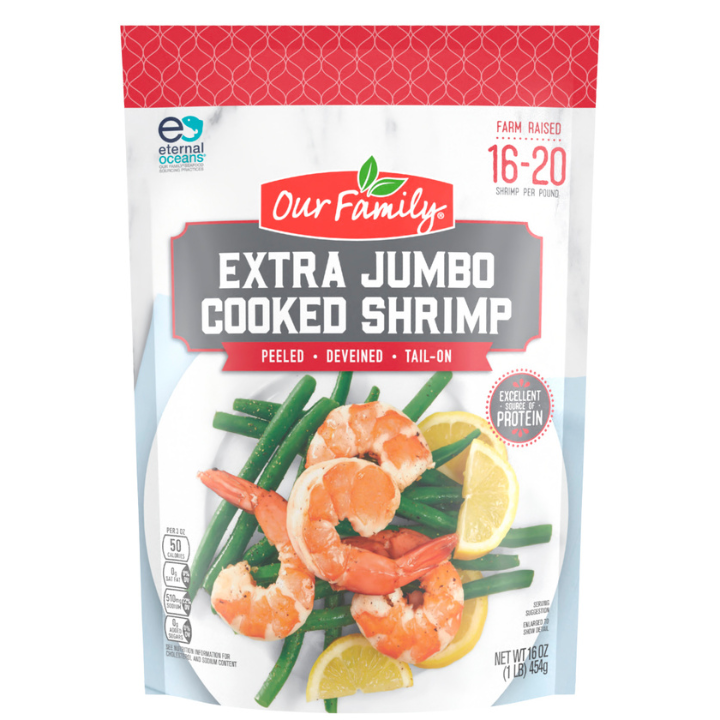 Extra Jumbo Cooked Shrimp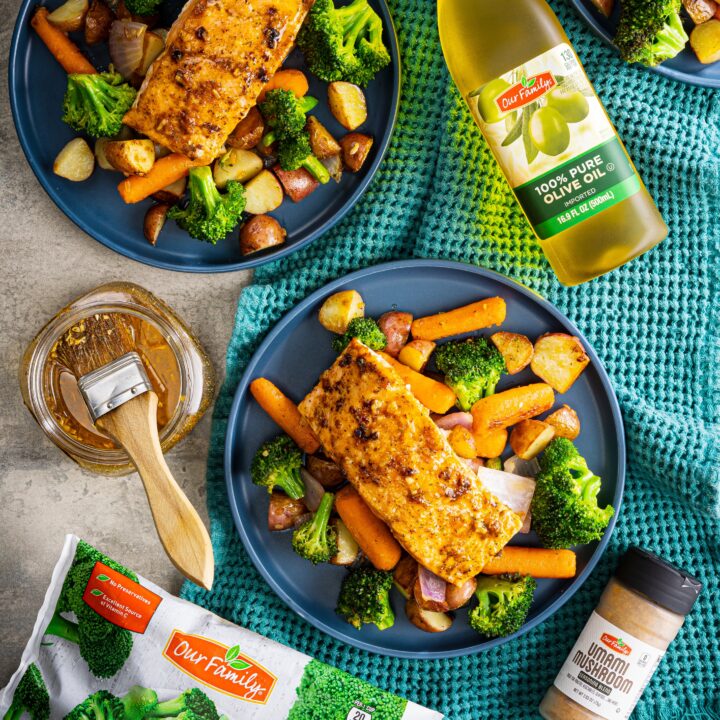 Grilled Sheet-Pan Umami Salmon & Veggies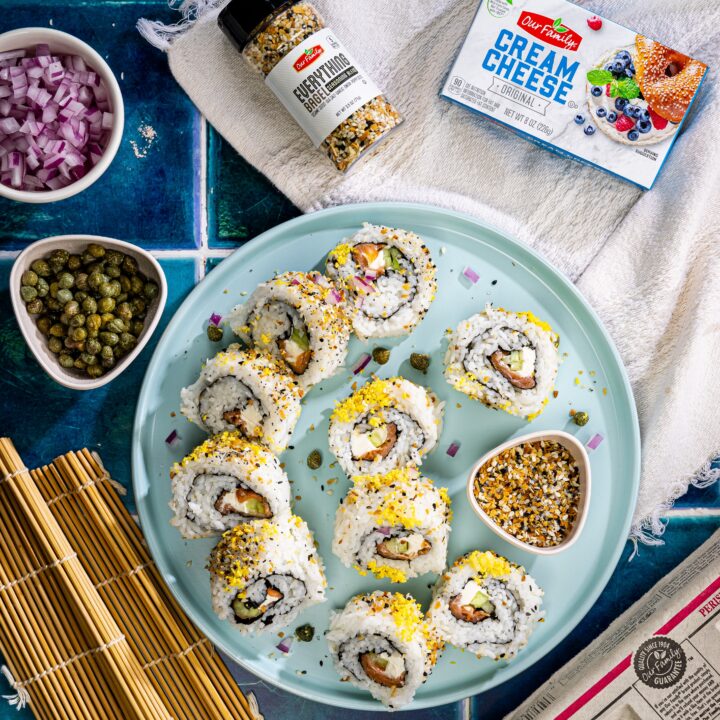 Everything Bagel-Seasoned Sushi Rolls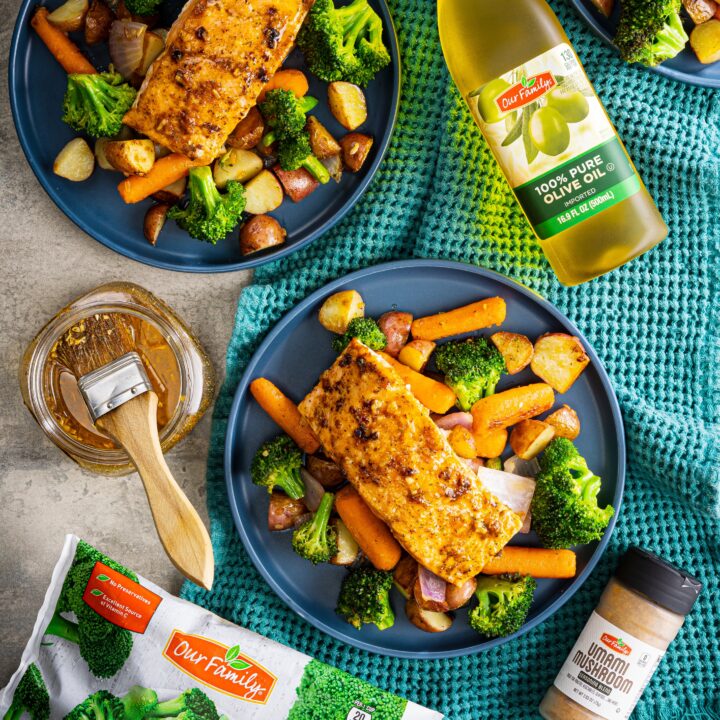 Grilled Sheet-Pan Umami Salmon & Veggies