It starts with the inviting aroma — that deep, warm scent of freshly brewed coffee that calls your name and draws you near. Cup in hand, the rest of your senses begin to awaken with each and every satisfying sip. Soon your mind, body, and spirit come alive, and you're ready to take on the world once again.
This kind of mind-waking, spirit-shaking coffee doesn't just happen. It takes time, care, and dedication to quality. We use only the finest selection of beans, grown in the most fertile, nutrient rich soils in mountainous regions around the world. Handpicked and roasted to perfection, these 100% pure Arabica beans give our coffee its distinctive essence.
You'll find unforgettable flavor in every bag of Our Family ground coffee, with unique, crafted blends that appeal to every taste, whether you like your brew bold or light, sweet or hearty, and everything in between.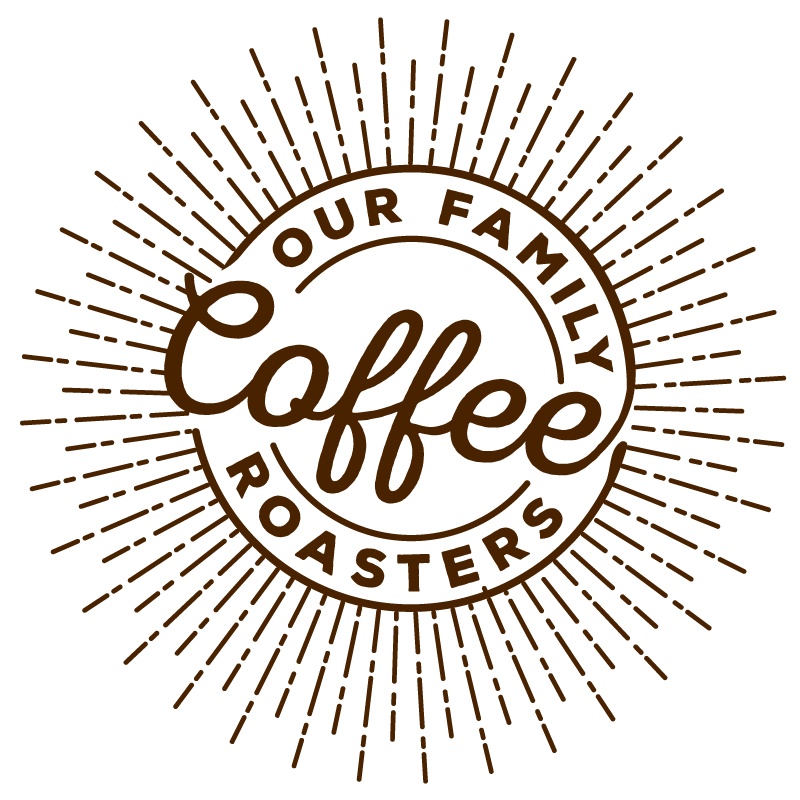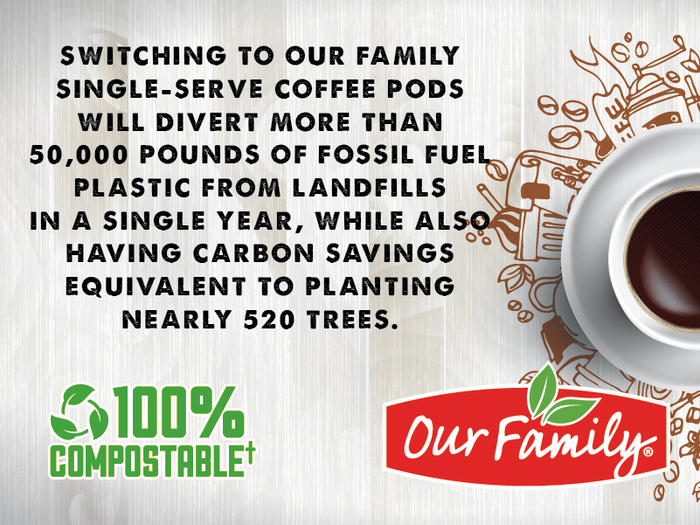 Need a quick cup to get you out the door and on your way? Pick up a variety of Our Family's convenient Single Serve Coffees that deliver that perfect cup of coffee every time, at the touch of a button.
Our coffee offers the same quality and value you expect from Our Family, and it offers the same risk-free guarantee: If you're not satisfied with Our Family coffee, simply return it to the store, and we'll refund your money AND replace it with a like item from the brand of your choice for free.
Our Family Single Serve Coffees Pods are now packaged using 100% compostable materials*, so you don't have to choose between a convenient cup of coffee and being kind to the environment. Crafted from renewable plant sources and Certified Compostable by BPI, Our Family's Single Serve Coffee Pods are better for the environment than traditional single-use plastic pods.
A world of flavor awaits. Look for Our Family Coffee at your favorite retailer today!
Our Family Ground Coffee & Compostable coffee pods
*Commercially compostable only. Facilities may not exist in your area. Cert #10528537