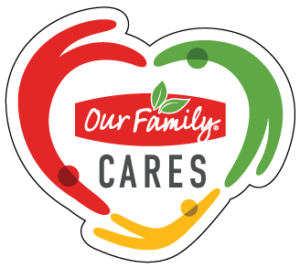 The purpose of the Our Family Cares program is to create communities that are better places to live, play, and grow.
Our Family Cares helps support partners in progress to help them grow and make the biggest impact they can on their communities. Our Family helps their partners achieve their goals through sponsorships that help them maintain and grow their day-to-day that is the real difference maker in their local community.
*Please note, once we receive your submission you can expect to hear back from us within 30 days.