Fresh, new and handcrafted food selections from the Our Family® brand.
Made-from-scratch taste without the made-from-scratch cleanup.
Find simple and fresh flavors in the produce department at your nearest Our Family retail location. Fresh & Finest by Our Family products offer mouthwatering "made from scratch" tastes without the "made from scratch" cleanup, and unforgettable flavors you won't find anywhere else. From unique varieties produce dips to conveninently chunked, sliced, cubed, and riced fruits and veggies, Fresh & Finest by Our Family has something for everyone.
Find sweet and savory dips to pair with your fresh fruits and veggies from Fresh & Finest.
Our salsa and guacamole are freshly made with high quality ingredients and tons of flavor.
Fresh Cut Fruit & Veggies
Farm fresh cut fruits & veggies are carefully selected, expertly cut, and conveniently packaged in grab-and-go containers. 
Available at select Our Family retail locations.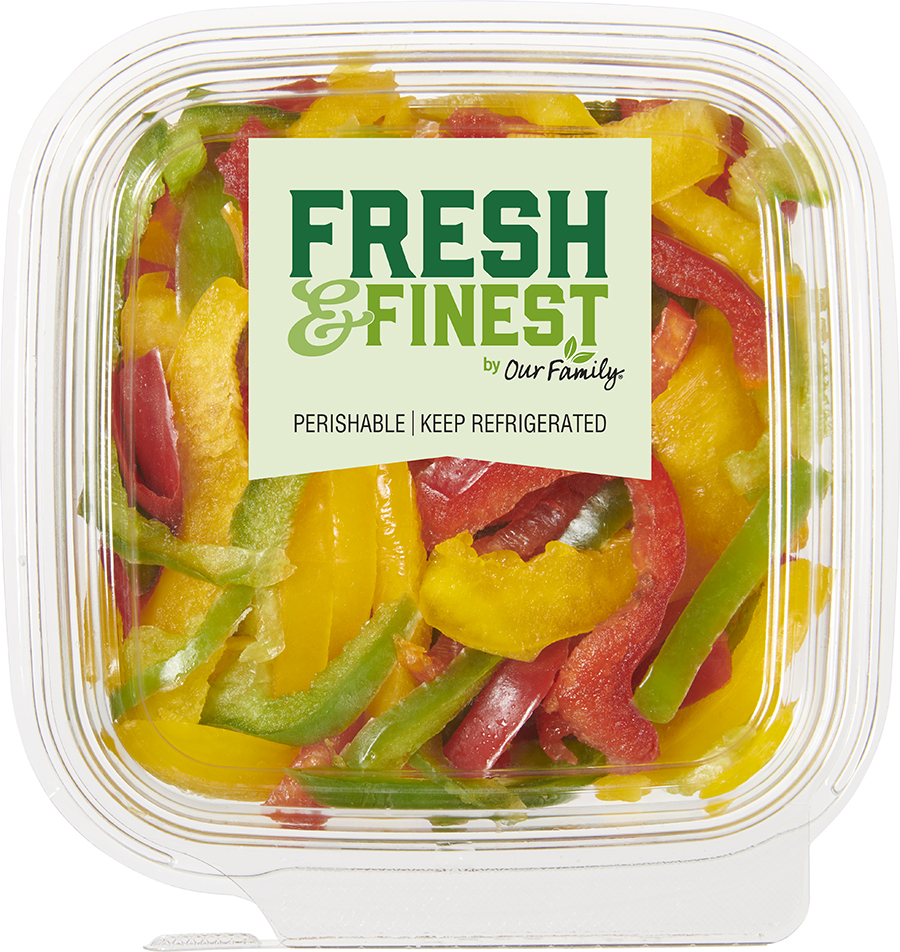 Sliced Multi-Color Peppers